Serving Up World Class Service In South Belfast
Serving Up World Class Service In South Belfast
Fully funded course delivers the tools for professional development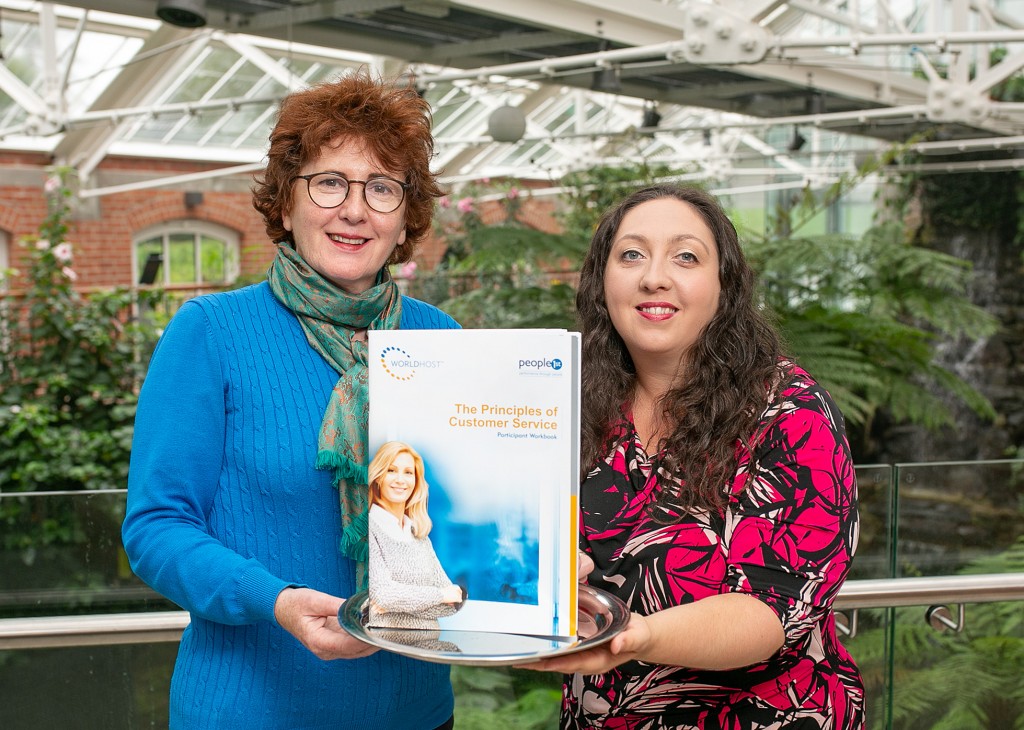 BELFAST City Council is funding an innovative programme for tourism focused organisations through the 'WorldHost Principles of Customer Service' training.
Delivered by Licensed WorldHost facilitator and Chartered Marketer, Christine Watson, the course has been fully funded by Belfast City Council Community and Neighbourhood Tourism Unit.
Normally £85, places at the events on September 18th, 20th and 24th are free for eligible organisations, but spaces are limited.
Forward South Partnership have appointed chartered marketer Christine Watson of Watson & Co Chartered Marketing to deliver this powerful training course.
CEO of Forward South Partnership Briege Arthurs said: "Investment in Northern Ireland and within South Belfast is not just at an all time high but also in an exciting place with tourism events being hosted regularly across the area.
"From the Tropical Ravine reopening, innovative tourism providers going from strength to strength and our accommodation properties hosting even more global visitors there is a renewed sense of civic pride amongst local residents and businesses and a renewed vibrancy to our local community.
Christine will bring 8 years of experience in WorldHost training and 25 years working in and marketing for the travel, tourism and hospitality industry.
"I am delighted that the council has decided to back this course," said Licensed WorldHost Trainer Christine, adding: "The WorldHost principles are tried and tested and can take your organisation to the next level of customer service.
"We all think we know how to care for our customers but attendees at this course will understand the best practice that really works and develops your organisation's abilities to stand out in a crowded marketplace.
"One delegate per organisation can attend the course.  I know that when they return they will be bringing back not just ideas but practices that can inspire their colleagues and potentially transform the entire workplace and customer experiences."
The September 18th course is at the Malone Lodge Hotel and the 20th and 24th September courses will be delivered at Crescent Arts Centre.
For more information and to book log onto: www.watsonsmarketing.com/worldhostsouthbelfast
Ends
Picture Caption
CEO of Forward South Partnership Briege Arthurs and Christine Watson of Watson & Co Chartered Marketing launch WorldHost Principles of Customer Service training at the Tropical Ravine, Botanic Gardens, South Belfast.  The programme is funded by Belfast City Council Community and Neighbourhood Tourism Unit.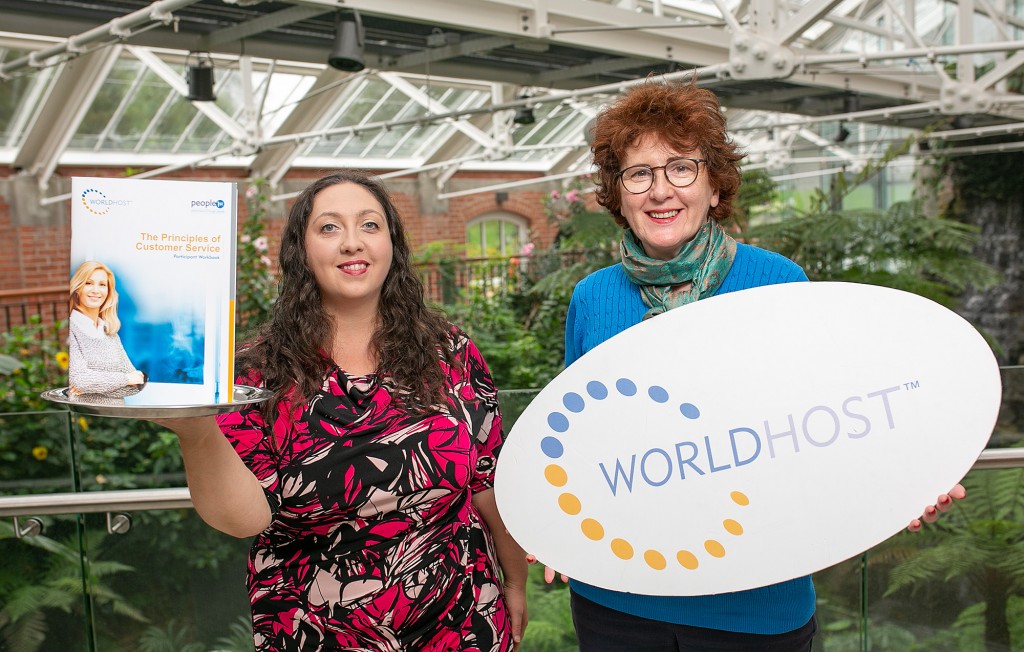 Notes to Editors:
Christine is available for interview and/or comment.
WorldHost has been successfully delivered to over 20,000 service professionals in Northern Ireland and over one million worldwide.
WorldHost has a proven track record in successfully preparing front line staff to offer the highest levels of customer service and is an essential tool for businesses seeking to improve their customer retention rates.
It is a full day training session that aims to equip your customer facing staff with the necessary skills to provide the best service for your customers. You learn from our accredited WorldHost trainer and Chartered Marketer Christine Watson through discussion, role play, DVD and CD case study scenarios and a comprehensive training toolkit.
Content of the course includes:
Know your customer
Identifying and anticipating customer needs and expectations
Welcoming people skills
What forms a first impression?
Creating lasting impressions to create the WOW factor
Why should I handle customer concerns?
The communications process
Effective and empathetic listening
The art of service recovery
Social customer service
Personalised key commitments
Going the extra mile
Topics to avoid
The pilot programme by Forward South Partnership (formally South Belfast Partnership Board) offers a fully funded place for one individual person from each tourism business or organisation in South Belfast