WorldHost Ambassador Workshop
This half-day workshop supports ambassadors and volunteers in providing a warm and friendly welcome. It equips participants with the resources to interact and assist visitors to Northern Ireland, providing an opportunity to build on delegates' existing skills as representatives of Northern Ireland to our visitors. This workshop will provide delegates with a detailed knowledge of the tourism product in Northern Ireland within their specific tourism destination.
Course Content:
• Demonstrating a warm welcome
• Local tourism resources
• Ambassador resources
• The pride factor
• Lasting impressions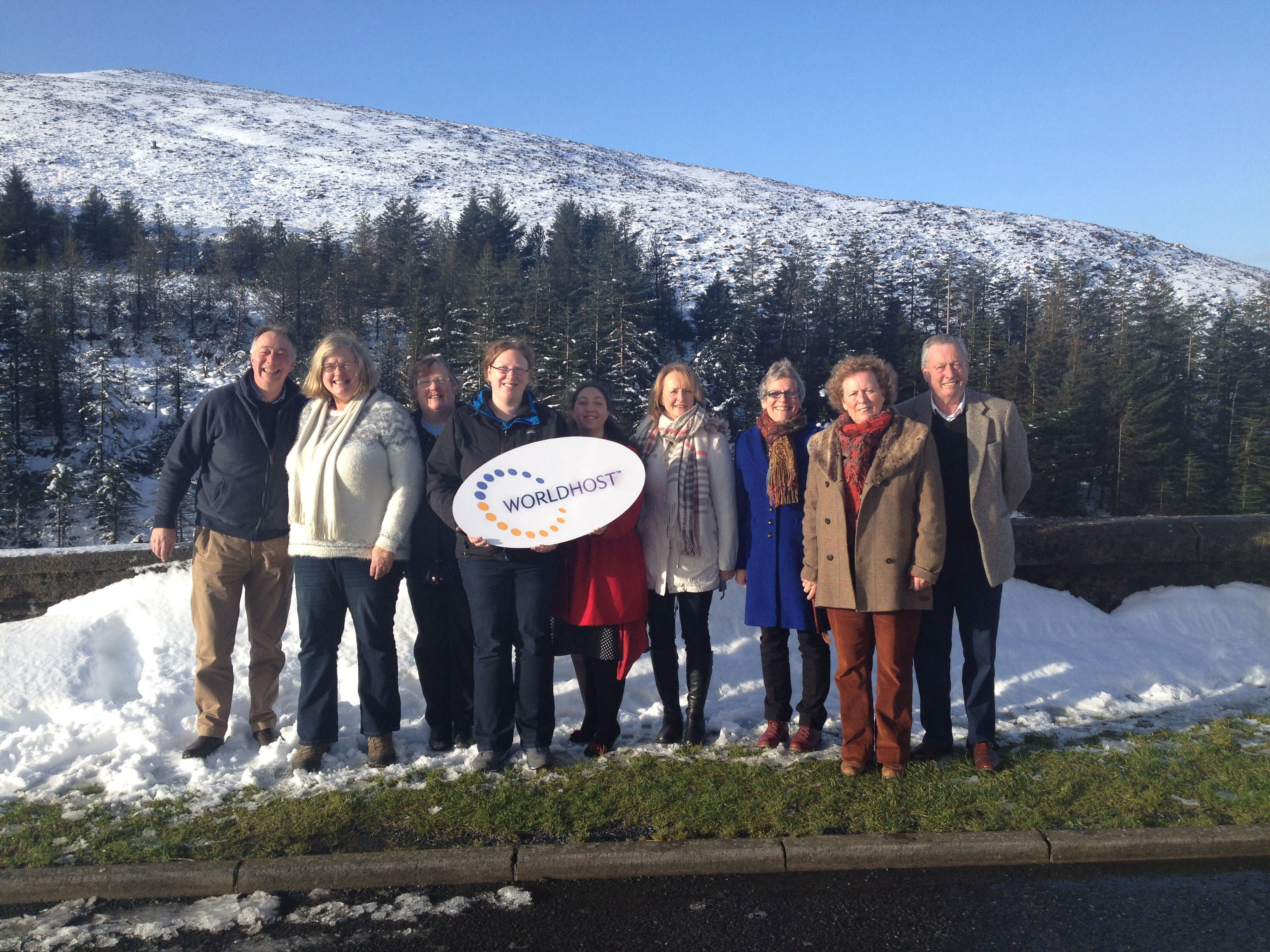 Business Benefits:
WorldHost has a proven track record in successfully preparing front-line staff to offer the highest levels of customer service
The programme is an essential tool for businesses seeking to protect their bottom line and improve their customer retention rates
It is one of the most effective customer-service training courses available for front-line staff
WorldHost provides a quality-assured level of service recognition
It is flexible in delivery and it can be customised for your organisation and industry
It is dynamic and supported by excellent resources and practical guidelines
Completing the WorldHost programme can lead to a level two Vocationally Relevant Qualification for the development of transferable skills*
It is provided by a quality assured network of professional trainers
Cost: £60 per person
*Optional extra: City and Guilds Level 2 Award in Welcoming Tourists and Visitors to their Destination
In-company programme: £650
No. of people per programme: Up to 15
Licensed WorldHost Trainer:
Chartered Marketer Christine Watson DipM MCIM is a People 1st accredited Customer Service and Digital Marketing Trainer with a background in mystery shopping and business improvement spanning the past 17 years. She has so far trained over 1,000 delegates.
Click here to read testimonials from past clients
Open training course dates are detailed at: https://www.watsonsmarketing.com/events/
To find out more contact Watson & Co. Chartered Marketing today by telephone: 07900 881146 or register your interest by email to: info@watsonsmarketing.com.
---
To Book:
Download our WorldHost booking form, fill out and and return to us by email: info@watsonsmarketing.com.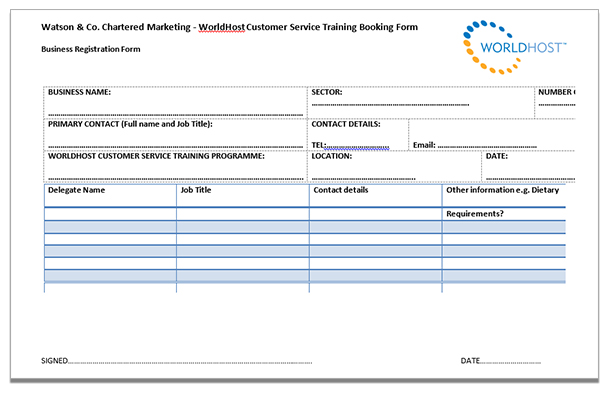 You can also download the pass criteria for the course below: