Managing Customer Reviews – the Good, the Bad and the Ugly – 13 June 2018 at Mallusk Enterprise Centre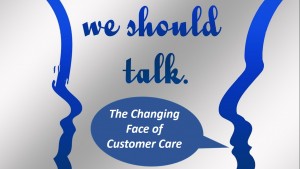 Mallusk Enterprise Park are host to Chartered Marketer Christine Watson for a workshop on managing customer reviews on 13 June 2018 from 9.30am to 12.00pm.
This session will encompass many elements of customer service and will focus on the following:-
• The changing face of customer care
• Social customer service and what to expect
• Rights and wrongs of social customer service
• Harnessing the power of social customer service for your brand
• Practical marketing steps for delivering an effective social customer and online review service strategy for your brand
• The online review landscape
• How to entice customers to deliver marketing magic for you by leaving positive online reviews
• Managing negative online reviews
This workshop will be hosted by Chartered Marketer Christine Watson, founder of Watson & Co. Chartered Marketing and most recently disruptive online aggregator for the training industry – TrainingMatchmaker.com. Christine's client repertoire since she founded Watson & Co Chartered Marketing in 2005 includes over 1,000 individual clients.
This event is suitable for small business owners and marketers responsible for digital and social media marketing including platform management of: Facebook, Trip Advisor, Trust Pilot, Google reviews and LinkedIn testimonials.