Business Mentoring Support for Organisations in Northern Ireland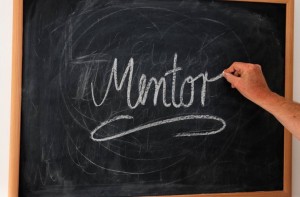 In 201
7 Watson & Co Chartered Marketing founder: Chartered Marketer Christine Watson  completed the Entrepreneurial Spark (ESpark) 3 month Spring and 6 month Enable programmes to help with the launch of her latest venture: TrainingMatchmaker.com – an online platform to inspire learning by listing the free and paid for online and face to face learning opportunities available and trainers available to hire alongside opportunities for trainers.
As the programme came to a close our founder Christine was very kindly offered the opportunity to officially continue with ESpark as a Community partner. This is a wonderful opportunity for skilled professionals and mentors to help support entrepreneurs, however, given the need for focus when returning to start up mode and our awareness of the many other support programmes that exist locally (sometimes whereby the specialist mentor gets remunerated) it was sadly not an offer our business could financially sustain on top of volunteering for our professional body – The Chartered Institute of Marketing – Ireland region. Never say never though, maybe, just maybe, down the line, we will be in a resource position to be able to offer up free formal assistance to our next generation of entrepreneurs.
(May 2018 Update: Following a coffee catch up with the lovely Lynsey and a call by John (fan of the always having an ask) at the CIPR NI #WomenInPRNI launch our founder Christine Watson took the decision to rejoin Lynsey, John and Matt to take on the role of a Community Partner for Power Up – to specifically deliver marketing mentoring support to participants operating within the training industry and to personally deliver or find Trainers and Facilitators to deliver relevant workshops for hub entrepreneurs to attend free of charge. That and a friendly, positive face floating about the hub aiming to be helpful and kind to those in the entrepreneurial community.)
Every problem is a solution waiting to happen and we believe that it is really important to not just show gratitude (and we are grateful for all the support, learning and networking we gained as part of the ESpark programme – as well as our free prime office accommodation and services, right in the city centre of Belfast) but also give back. So as part of our giving back we thought we would be nice and scribe for our fellow local entrepreneurs a list of the free (or heavily subsidised) support programmes that exist for organisations across Northern Ireland.
Business mentoring support programmes available for organisations in Northern Ireland
Your Local Council – Contact your Economic Development Officer – many local councils run bespoke business support programmes alongside their group based programmes. After initial discussion with an Economic Development Officer you are offered the support of a professional Business Mentor with specialisms in the areas identified and agreed by you eg. marketing, finance, IT, legals etc. This support can be up to 20 hours of a Mentor's/Specialist's time. The mentor gets paid an hourly rate and you, the organisation benefitting, pay nothing! Barney Toal and Clare Magee of Innovate NI were awarded the contract to deliver this programme in both the Armagh, Banbridge and Craigavon Borough and the Lisburn and Castlereagh Council areas. Full Circle won the contract to deliver this programme for Belfast City Council. Next Steps: Visit your local council website – click on their Economic Development Page or Contact your Local Economic Development Officer by telephone or email.
Your Local Enterprise Agency – many are members of Enterprise Northern Ireland and run a variety of business support and mentoring programmes. For example: Carrickfergus Enterprise Tourism Mentoring Programme and the Nurture Programme by Antrim Enterprise Agency. Next Steps: Search for your nearest Local Enterprise Agency – click on their website or social media channels or contact them directly by telephone or email.
The College Network. Local colleges such as Belfast Met have a programme called Innovate Us which provides between 10-60 hours of fully funded training to companies with fewer than 50 employees."InnovateUs is a funded skills development programme which offers a unique, tailored training solution for small businesses. Funded by the Department for the Economy, the programme's aim is to deliver bespoke training solutions that encourage and enable a business to bring an idea to the market through new product, service or process development.

The Process: A member of the Business Development team meets with you to discuss your company's needs and completes a short skills audit. A bespoke training plan is then created and delivered to you (the business owner) and/or your employees.

Training solutions including one to one sessions with a specialist are available in your workplace or at the college in a wide range of skill areas, including bespoke training solutions. The scope is wide and focused on what skills your company needs to innovate and grow!

Next Steps: Email businessdevelopment [at] belfastmet.ac.uk or contact Nuala Kilmartin or Philomena Devlin

Intertrade Ireland – Elevate Supports Micro businesses by providing up to £5,000/€6,000 consultancy expertise to help you create winning cross-border sales development plans.
Princes Trust – Applicable business owners eg aged 11-30 can access Mentoring via The Princes Trust – one-to-one support for two years after launching your business
The #PowerUp Entrepreneur Accelerator by Ulster Bank (formerly Entrepreneurial Spark/E-Spark) . Next Steps: Take a Tour of the Belfast  Hub in Lombard Street, Attend an Open Access Event at the Belfast Hub and/or Apply Online. Your contacts in ESpark Belfast are Lynsey, John and Matt.
Your Professional Institute:
Female Support / Mentoring Programmes:
The Lean In Network – The Northern Ireland Chapter of the global Lean In movement (brain child of Sheryl  COO of Facebook and her small circle of Lean In Ladies) was founded by Nuala Murphy. To find out about Lean In events and/or circles in your area visit LeanIn.org. Not official mentoring but peer to peer support at learning and networking events.
Women in Business NI (WIBNI) – women in business in Northern Ireland can become members of WIBNI and access mentoring, over 50 mentors provide support and guidance to network members. Organisations can also apply for the Power of 4 Programme
Scribed by Chartered Marketer Christine Watson Founder of Watson & Co. Chartered Marketing and TrainingMatchmaker.com on 3 November 2017. Information believed to be correct at time of publishing, to the best of our knowledge, and is intended to be a helpful signposting resource to lone and micro or SME business owners and entrepreneurs in Northern Ireland. We make no recommendations and accept no liability – it is your sole responsibility to research further before applying for these programmes and ensuring that you find the correct mentoring support for you and your business. Good Luck!
p.s. If you are aware of a Mentoring Support programme that we have not included in this blog please do let us know – click on Contact Us and we will try our best to keep the blog updated
p.p.s If you are looking for work or projects as a Business Mentor to build up your portfolio or simply a way to give back using your time and expertise this list could be a useful exercise in terms of your outreach
Edited: 6 April 2018
Edit 1: Rachel Burns at Belfast Met currently on maternity leave
Edit 2: ESpark become Entrepreneur Accelerator: – making the following information no longer applicable:
Enterpreneurial Spark Programme) powered by Ulster Bank and with quarterly intakes, the mission of the programme is "To encourage Entrepreneuring® through the development of entrepreneurial mindset and behaviours". It is the world's largest free people accelerator for early stage and growing ventures and your time on Espark – if you are accepted is focused on accelerating your business. Their series of "kickass enablement" programmes are action-focused and specifically designed to build the people who build great businesses. Supported by NatWest, Royal Bank of Scotland and Ulster Bank who utilise local ecosystems to help make entrepreneurs credible, backable and investable. Partnerships with KPMG Enterprise, Dell Technologies, Harper Macleod and Pinsent Masons to deliver specific expertise to work on those building blocks of entrepreneurial success.The 4 programmes – Sprint, Enable, Grow and Scale are free and ESpark take no equity in any business:
A six-month programme focused on scaling up your already successful business. For Businesses with an annual turnover of £200,000+ a year and/or have secured £150,000+ investment or funding.
Grow – hitting the growth trajectory
A six-month programme to put your business on a growth trajectory. For Businesses with an annual turnover of £100,000+ a year and/or have secured £25,000+ investment or funding.
Enable – accelerating your progress
A six-month programme focused on equipping you with a growth mindset, validating everything your business does and accelerating sales. For Businesses with an annual turnover up to £99,999 and/or have secured £5,000-£24,999 in investment or funding.
Sprint – short and sharp focus for your business idea
A three-month programme helping you achieve specific outcomes for developing and validating your idea or early stage business. Sprint is for you if you want to hone your entrepreneurial talent.
Next Steps: Take a Tour of the Belfast ESpark Hub in Lombard Street, Attend an Open Access Event at Espark Belfast and/or Apply Online. Your contacts in ESpark Belfast are Lynsey, John and Matt.
Edited again 25 April 2018.
Edited again 17 May 2018 – Optimal and Full Circle programmes added and announcing that our founder Christine Watson is now officially a Community Partner on the Ulster Bank Accelerator Power Up programme for fledgling entrepreneurs in Northern Ireland.