Watson & Co. Chartered Marketing Training Courses Eligible for CITB Grant Aid
Watson & Co. Chartered Marketing are delighted to announce that their portfolio of customer service and marketing training courses are now registered by CITB NI for grant assistance to registered in scope employers in the construction industry.
Grant aid is provided under the Construction Industry Training Board (CITB NI) off the job grant category.
Popular WorldHost Principles of Customer Service Training Programme delivered by Watson & Co. Chartered Marketing is grant aided at up to £50 per person per day.
Once 50% of an organisations customer facing staff have completed the programme, construction businesses can apply free of charge for WorldHost Business Recognition for Excellence in Customer Service. A welcome addition for construction brands who participate in a tendering process.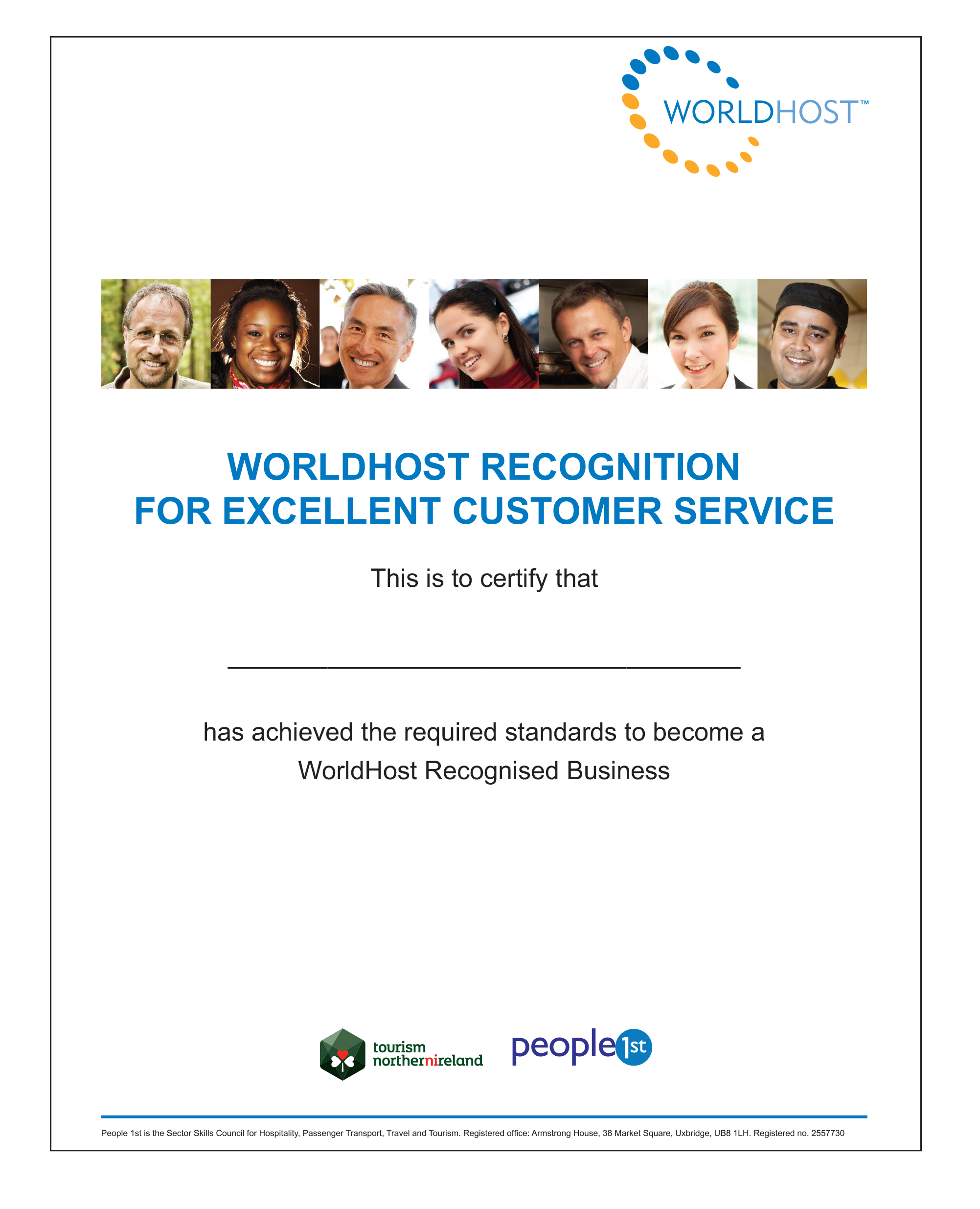 To enquire about upcoming open access training courses please visit www.watsonsmarketing.com/events. For in-house training needs please contact Licensed Trainer Christine Watson directly – telephone: 07900 881146 or email
For more information and to clarify eligibility and current grant aid rates please visit CITB NI
Notes to readers:
CITB NI offers direct grants to registered levy paying/registered employers for support in a wide range of training and qualifications for employees working in Northern Ireland. Whether you're training new recruits, developing established staff or looking for improvements in other areas of your business, CITB can offer grants to meet industry needs.
The Tier 1 Grants Scheme offers registered employers grants to support training and qualifications, from apprentices through to the existing workforce including management and administration. The grant support covers short duration training courses including business courses.
• Levy Payers will only be eligible to receive grant aid to the value of total levy paid. This limit does not apply to apprentice grants.
• All registered employers below the levy threshold of £80,000 are eligible to claim grant to the value of £500. This limit does not apply to apprentice grants.
• An employer should not rely on statements made by third partied about grant rates, eligible training or the claiming process. Please contact a member of the Grants Team on 028 9082 5466 or email info@citbni.org.uk for advice and guidance.
For more information and application forms visit: CITB NI Grants