Helping Tourism Businesses in Lough Neagh with Practical Marketing during the Covid-19 Pandemic
Watson and Co. Chartered Marketing Founder: Chartered Marketer and Licensed Trainer Christine Watson will be the Guest speaker on the Lough Neagh Tourism Forum via zoom on 18 May 2020 at 3pm
This online only session will focus on local marketing and provide very practical tips and advice to tourism businesses across the Lough Neagh destination
This event is provided by Lough Neagh Partnership for the Lough Neagh Tourism Forum
The Lough Neagh Tourism Forum have a Facebook Group managed by Lough Neagh Partnership – if you're involved in the tourism industry of Lough Neagh, feel free to request to join at:
https://upload.latest.facebook.com/loughneaghpartnership/posts/10157672261236564
WEBINAR DETAILS:
Unlock the secrets to purposeful tourism marketing in the wake of Covid19
Chartered Marketer Christine Watson will guide you through the best ways and means of discovering the insights that truly matter when making decisions about your business as we all embark on our new normal.
Expect to learn: 
where you can go to find trusted industry intelligence, consumer insights and global benchmarks
ways and means to help strategic decision making in the here and now and for the future.
the steps involved in getting your marketing right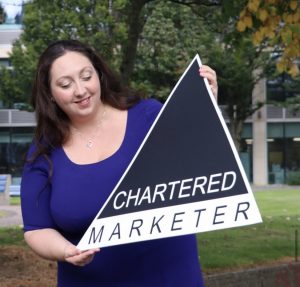 About Christine:
Chartered Marketer Christine Watson founded Watson & Co. Chartered Marketing in 2005 and is the face behind new aggregator platform TrainingMatchmaker.com. With a drive to help local businesses and local people across Northern Ireland Christine has worked with over 1,000 individual clients to deliver creative and effective marketing, customer service and learning and mentoring solutions designed to deliver optimal results.
Passion, enthusiasm and an abundance of innovative, cost effective and results driven ideas are sure fire every time you come into contact with Christine. Her mission is simple, it's really very cut and dry – her business is in existence to add value to you.
Webinar Details
When: May 18, 2020 @ 3:00 PM
Topic: Tourism Marketing
Register in advance for this webinar HERE.
After registering, you will receive a confirmation email containing information about joining the webinar. If you need any assistance please email kearneyeimear211@gmail.com
You will find Christine on Twitter: @watsonmydear, on Linkedin: linkedin.com/in/watsonmydear
For more information visit: discoverloughneagh.com