Kick Start Your Business Workshop: 'Getting your Marketing Right' – 12 February 2020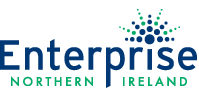 Kick Start Your Business Workshop: 'Getting your Marketing Right'
Delivered by approved Trainer: Chartered Marketer Christine Watson
Workshop Content:
Getting to Know you – Elevator Pitch Introductions
Introduction to Marketing
Understanding your target 'profitable' customer(s) and how to reach them with the right 'enticing' message in the right place at the best price point at the right time
Introducing Marketing Communications options – including PR that delivers
Introducing Digital Marketing options that deliver
Introducing Social Media Marketing options that deliver
Introducing Partnership and Influencer Marketing options that deliver
The role of Advertising in effective marketing
Marketing Research and Insights
Marketing Planning
Marketing Campaigning
Agile Marketing
Measuring Marketing Impact
Key Takeaways and Tools to help with getting your marketing right
Learning Outcomes for Participants
Understanding what marketing is
Knowledge of the various marketing strategies and tactics that can deliver for your new small business
Commitment to effective marketing planning, execution and measurement
Awareness of the tools that can assist a small business to get actively marketing their brand and their products/services
The course will also touch on:
Using a Content Calendar
Researching Trends – Google Trends, DaysofTheYear.com, InvestNI Business Information Centre – Mintel reports
Influencer Marketing and Amplification
Scheduling including Hootsuite
Imagery including free apps: Canva.com and Quik by Go Pro
About the Kick Start Programme:
Financial incentives of £1,500 are on offer for budding Belfast entrepreneurs to help 'kick start' their business, thanks to a new, free programme launched this week by Belfast City Council.
Belfast City Council's KickStart programme will also provide early stage businesses with potential for growth with specialist workshops and one to one tailored mentoring.
This project is part funded by Invest Northern Ireland and the European Regional Development Fund under the Investment for Growth & Jobs Northern Ireland (2014-2020) Programme.
Councillor Carole Howard, Deputy Chair of Belfast City Council's City Growth and Regeneration Committee explains: "We're passionate about supporting business growth through our Belfast Agenda. We've listened to entrepreneurs to find out what they need as they're getting started and we've designed KickStart in response to that feedback.
"KickStart will help Belfast based businesses trading for two years or less, or those that have the potential to start trading within six months. Cash flow is essential when you're getting started, so too is the confidence of knowing that you're making decisions based on the right information. KickStart will help with both – and provide the motivation and focus that's so vital in the early days of getting a business off the ground."
Michael McQuillan, Chief Executive of Enterprise Northern Ireland, said: "The NI economy relies on more small and micro businesses surviving the early stages of their journey and being able to shape up for longer term growth.
"The KickStart programme provides focused support for Belfast based businesses to put their foundations for growth in place, ensuring a solid foundation to develop a strong and resilient economy throughout NI."
To find out more and register, contact your Local Enterprise Agency:
East Belfast Enterprise Park: 028 9094 2010
North City Business Centre: 028 9074 7470
Ormeau Business Park: 028 9033 9906
Ortus: 028 9031 1002
Work West Enterprise Agency: 028 9061 0826.
And for more information on how Belfast City Council supports economic growth, go to www.belfastcity.gov.uk/cityforbusiness
Source: https://www.belfastcity.gov.uk/News/News-107488.aspx