Make Your Marketing Click – Learn the Digital Tools of the Marketing Trade – 24 October 2020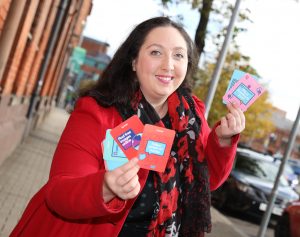 There are tools that can make your life as a Digital Marketer easier and knowing them is key to your success in an increasingly competitive and ever changing marketplace.
This Saturday (24 October 2020) Chartered Marketer and SOSTAC Certified Planner – Christine Watson will introduce you to some essential tools that should be in every marketers toolkit.
This lunchtime learning power hour will showcase some of these digital tools in action and signpost you to free online learning resources to help you further develop your digital marketing skills.
The session will be delivered via Google Meet and delegates registered via eventbrite will receive online joining instructions by email in advance of the event.
This free online event has been organised to support #GetOnlineWeek campaign by Good Things Foundation – TrainingMatchmaker.com is an online learning centre of Good Things Foundation and a delivery agent of the Make It Click programme funded by Google.org