Navigating the Tourism EcoSystem in Northern Ireland

Watson & Co. Chartered Marketing founder – Chartered Marketer and Licensed WorldHost Trainer Christine Watson has been working in tourism in Northern Ireland since she was 12. Starting off washing dishes in a hotel on the main street of Newcastle, County Down – where the mountains of mourne sweep down to the sea, Christine now has over 25 years under her belt.
With this experience and given the breadth and depth of the work undertaken over two and a half decades Watson & Co. Chartered Marketing has gained a handle on many of the players in the tourism eco system in Northern Ireland. One frequent occurrence, that we trust this blog may assist with, is us as a Business Mentor and Trainer coming across a business, organisation or individual who is surprised by some of the organisations or players that we cite as useful to know or engage with when they seek to carry out effective tourism marketing. So, we have taken a little time out of our week to create a useful listicle (a list style blog) to serve as a handy reference and resource:
Public Sector:
Paid Membership Organisation (Part funded by Belfast City Council):
Visitor Information Centres:
Belfast
Airports
County Antrim
County Armagh
County Down
County Fermanagh
County Londonderry
County Tyrone
Destination Marketing Organisations:
Local Councils – specifically Tourism Officers:
BIDs – Business Improvement Districts:
Clusters:
Food Tourism Clusters:
Trade / Industry Bodies:
Activity Tourism
Tour Guides
Others: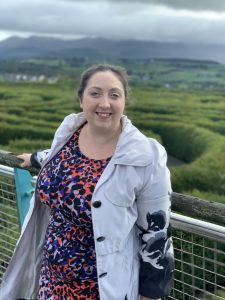 So, if you are thinking of employing an influencer marketing campaign, maybe you first want to approach some or all of the above players who we personally see as potentially the most important 'influencers' for tourism marketers in Northern Ireland.
If engaging these key players helps you to meet your business objectives, when will you start and how? If you are already using Influencer marketing successfully don't be shy about sharing your learnings with us for consideration in future editions of this listicle blog and for the benefit of our local marketing and business community here in Northern Ireland. Contact Us.
Your Key Players in the Tourism Industry in Northern Ireland listicle was scribed by Chartered Marketer Christine Watson on Monday 7 October 2019 in advance of her talk at the Slieve Donard Hotel in Newcastle for Ulster Bank Boost and Discover NI – a free breakfast which focuses on tourism opportunities.
This list was scribed from first hand knowledge of the tourism sector in Northern Ireland and was supported by research carried out online via google searches to provide links to websites.
It is not an exhaustive list and we know that there are more players in the tourism industry in Northern Ireland including media, trade publications and bloggers and, of course, the landscape has the potential to change all the time – with new entrants arriving and some quangos shutting up shop due to funding shortages.
If you are a player in the tourism sector in Northern Ireland and wish to be added to this listing do let us know via Facebook, Twitter or LinkedIn – we would be delighted to learn of you.
Blog created 7 October 2019. Anticipate future edits and additions.