WorldHost Sales Powered by Service Training Course
Participants in this half-day programme will learn the skills needed to be effective salespeople, who not only listen to customers' needs but maximise on them.
No matter what part of the service industry you represent, helping your staff understand the role they play in selling your products and services is vital. This programme will help them understand how they can influence customers' purchasing decisions and the benefits of selling beyond the basics.

Course Content:
You're in sales!
The sales cycle
Knowing your products and services
Moments of truth
Handling objections in sales
Closing the Sale
Now it's up to you!
Investment: 
Open access programme: £70 per person
In-company programme: £995
No. of people per programme: Up to 15
Accreditation:
Certificated by People 1st training – delegate certificates provided on successful completion of the programme
Optional extra: ICQ Level 2 Award in Understanding the retail selling process, £35 per person
Watson & Co. Chartered Marketing Sales Powered by Service Clients
Argento, Wine Inns, Hadskis, Robinsons Catering, Glenada Hotel, Mace & more
Customers who purchased WorldHost Sales Powered by Service Training also often purchased WorldHost Principles of Customer Service training – To view the full suite of WorldHost training programmes delivered by Watson & Co. Chartered Marketing click here
---
To Book:
Download our WorldHost booking form, fill out and and return to us by email: info@watsonsmarketing.com.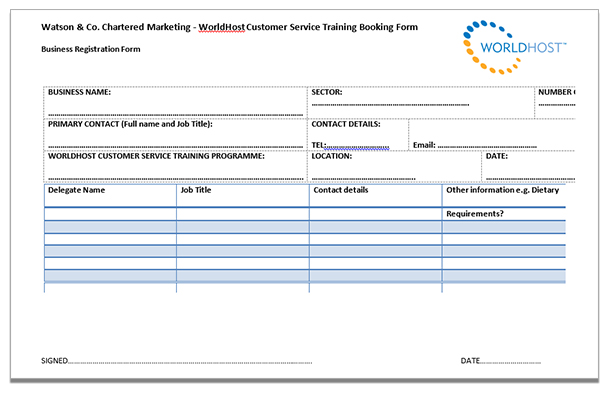 You can also download the pass criteria for the course below: