Tuesday Tip Go Learn LinkedIn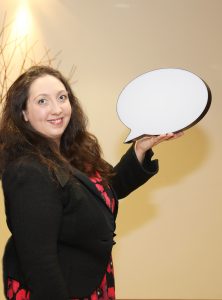 In this day and age there are so many learning opportunities available, indeed Watson & Co. Chartered Marketing founder Christine Watson is a Chartered Marketer and Licensed Trainer – including in the field of digital skills or digital marketing – to give it it's popular name.
Really though, it is all just marketing and the marketers tool box now consists of over 7,000 different digital tools – to solve all sorts of problems, problems many of us didn't even realise we had.
During our training workshops we always aim to refer to 'quality sources' and sometimes straight from the horses mouth can be the best signpost, well, there is always the risk it could be a little biased and to that end we have our trusted sources including Smart Insights by Dave Chaffey.
So, as far as LinkedIn – the professional social media platform goes we've very quickly crafted a little listicle (list style blog) to signpost you to some free online learning and resources:
LinkedIn Help Centre – for setting up your LinkedIn profile, growing your connections, sharing content and building a business page:
Other Useful Resources by LinkedIn Help:
The Sharing Best Practice Guide by LinkedIn
The Content Creators Guide to LinkedIn
We have a vast array of other learning resources, guides, ultimate guides, step by step guides and so on and we may just return to this blog to signpost further. Indeed we do just that on our practical 3 hour LinkedIn for Business training workshop designed and delivered by Chartered Marketer Christine Watson, founder of Watson & Co. Chartered Marketing and TrainingMatchmaker.com. If you'd like to chat to us about booking us for a LinkedIn for business workshop or training and mentoring programme with your team just get in touch
Listicle blog created by Chartered Marketer Christine Watson on 8 October 2019 to showcase the power of blogging and the concept of paid, earned and owned media communications following a practical LinkedIn for business workshop delivery at Mallusk Enterprise Park on 2 October 2019.
As always anticipate updates and changes – google spiders do indeed like these very much!