WorldHost Food Ambassador Training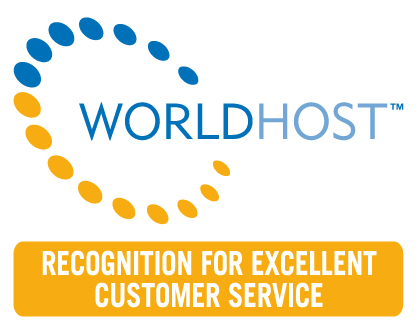 The WorldHost Food Ambassador Programme gives staff and volunteers the skills and knowledge to not only deliver a warm and friendly welcome to customers and visitors but to excel in their important role as an ambassador for their business, the products and services offered and food producers as well as recipes in and from the local area.
WorldHost Food Ambassador is a recognised and accredited training programme tailored specifically for Northern Ireland's acclaimed food and drink industry. The programme was developed by People 1st and Tourism Northern Ireland in association with Food NI and is endorsed by many local councils across the province.
This bespoke programme presents a golden opportunity for front-line staff, to develop their skills and knowledge, by providing simple and effective ideas to take back to the workplace.
Northern Ireland has a fabulous reputation for its food and drink and it is hoped that this programme will encourage those in contact with customers and visitors, to pass on the stories and origins of the local produce on restaurant menus and in local shops.
Expressions of interest can be made via our contact us page