WorldHost Principles of Customer Service Training Open Access Workshop for Northern Ireland – 15 June 2023
WorldHost Customer Service training will give your staff the skills to deliver excellent customer service, wow customers & reduce complaints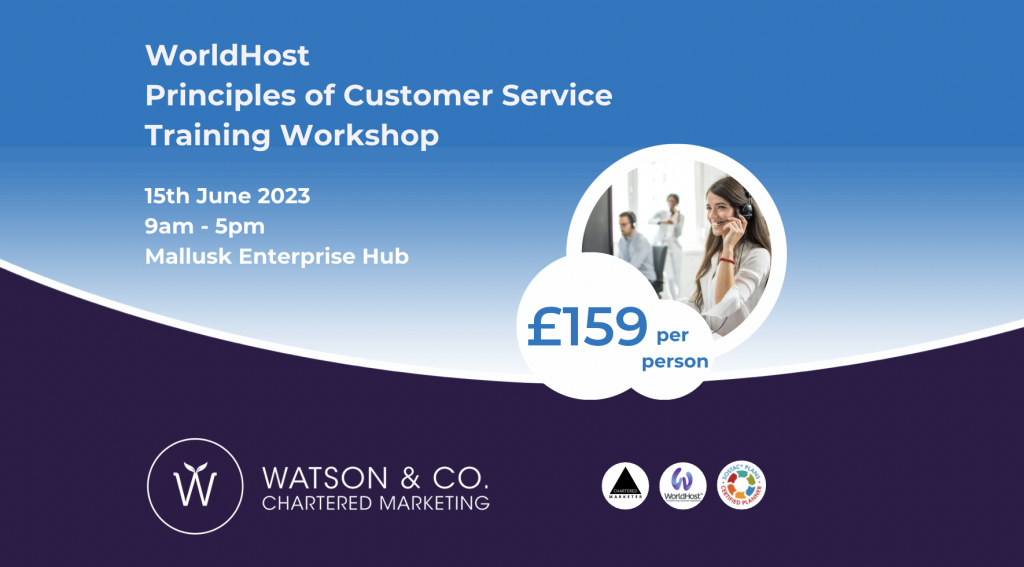 The WorldHost 'Principles of Customer Service' programme gives staff the skills and knowledge necessary to deliver excellent customer service, giving businesses and organisations the excellent reputation they deserve. 
The benefits
The interactive programme teaches service professionals and volunteers crucial customer service skills that can lead to:
Increased revenue, repeat business, average spends and net sales
Better communication between staff and customers
Improved internal communication
Increased staff motivation, and therefore reduced staff turnover and absenteeism
Higher quality assurance ratings and improved scores on sites like TripAdvisor
When you train 50% or more of your front-line staff using any of the WorldHost programmes, you can also apply to become a WorldHost Recognised Business – a 'must-have' badge for customer service.
Who should take this course?
This course is ideal for any member of staff that has day-to-day interaction with customers – whether they're an assistant, supervisor, department head or director.
It's also relevant to staff in non-customer-facing roles; many of our clients report that the training improves internal communication well as across front-line customer service.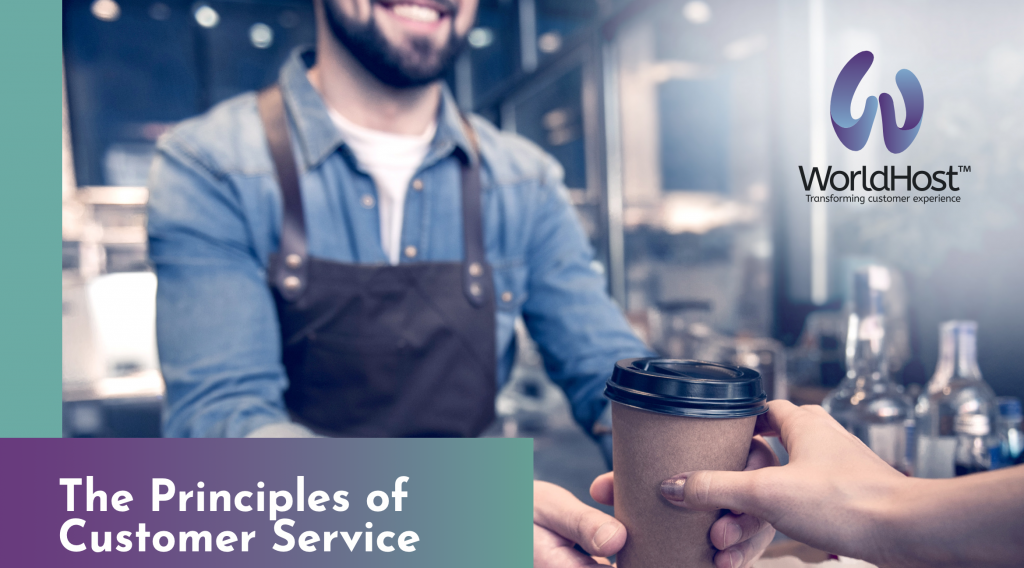 What the course covers:
The role of all staff in delivering outstanding customer care

Identifying customer needs and managing expectations

Giving positive first impressions

Service starts when? The customer journey: before, during and after

Communication and listening skills to create excellent rapport with customers

Generating revenue for your business through customer service excellence

Why do we go back? – Customer loyalty

Winning attitudes

The power of social media

Right the Wrong: Service Recovery – what to do if things go wrong

The power of 'Going the extra mile' and leaving a positive lasting impression

Personal Commitments
About Your Licensed WorldHost Trainer: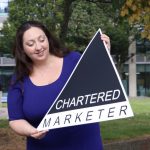 Chartered Marketer Christine Watson DipM MCIM is a People 1st accredited Customer Service and Digital Marketing Trainer and has a background in mystery shopping and business improvement spanning the past 20+ years. She has successfully trained over 1,000 delegates to date and is a SOSTAC Certified Planner. Read testimonials from our clients at www.watsonsmarketing.com/our-work/
Investment:
The WorldHost Principles of Customer Service training workshop costs £130 per person, venue hire and catering for the open access course in greater Belfast, for Northern Ireland costs £29 per person (please advise the trainer in advance of the course of any dietary and/or accessibility requirements). Bookings made via the Eventbrite platform incur a third party administration fee paid directly to Eventbrite.
To Book:
Contact Watson & Co. Chartered Marketing by email, telephone: +44 (0) 7900881146 or book online today via Eventbrite.
Terms and Conditions:
Full payment is required before the course commences.
The organisers reserve the right to amend or cancel this programme at any stage.