WorldHost Customers with Disabilities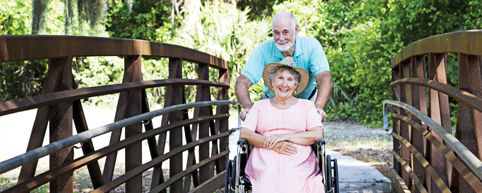 Disabled customers are a huge market in the UK – worth an estimated £80 billion per year. If you want to make sure your staff have the skills to cater for their needs, our WorldHost Customers with Disabilities programme can help.
In this interactive programme, your staff will gain the knowledge and confidence to cater for disabled customers' needs sensitively and effectively. We will debunk some of the myths around disabilities, and give staff tips and techniques on assisting customers with common disabilities and impairments – such as restricted mobility and hearing or visual impairments.
Most staff don't set out to give disabled customers a bad experience. Often, they are worried about saying or doing the wrong thing, so avoid interaction altogether or their nervousness is mistaken for rudeness.
By giving your staff the confidence to make disabled customers feel welcome, you'll not only win their custom, but that of their family and friends too.
Course Content
Your staff will learn:
The value of service excellence, and why disabled customers are such an important market
Language of disabilities – Appropriate words to use when referring to different disabilities and Tips for Improving Communication with disabled customers.
Things to consider and Awareness of Preconceptions and misconceptions and baises when serving customers with different disabilities – debunking the myths
Common disabilities that customers may have and appropriate ways to offer assistance
Important tips for service providers
The value of customer service excellence and why disabled customers are such an important market
How to identify benchmark businesses that are accessible to disabled customers.
Course Format:
This is a half day participative introductory workshop. Participants will also be given the opportunity to achieve a level 2 Award by successfully completing a multiple choice assessment at the end of the workshop.
Course Fees:
Open programme: £60 per person
In-company programme: £650
Optional Extra – Vocational Qualification: £35 per person
No. of people per programme: Up to 15
---
To Enquire:
Contact our Licensed WorldHost Trainer Christine Watson directly, Tel: 07900 881146
To Book:
Download our WorldHost booking form, fill out and and return to us by email: info@watsonsmarketing.com.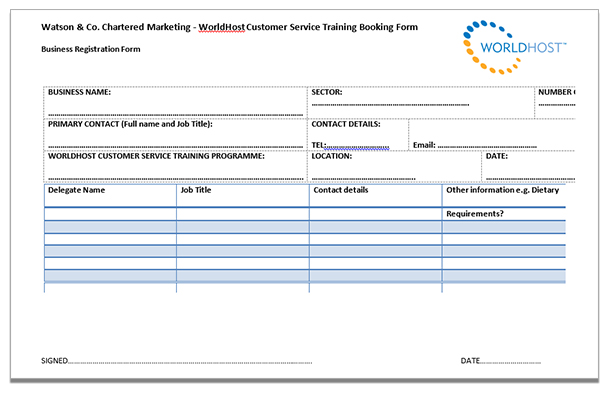 You can also download the pass criteria for the course below: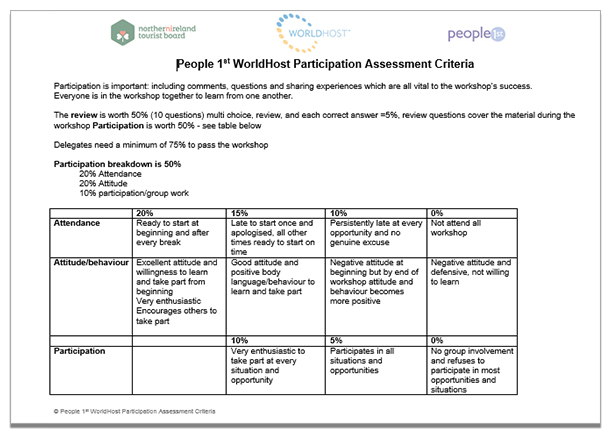 You can view the full WorldHost suite of training programmes provided by Watson & Co. Chartered Marketing here