Lessons from Northern Ireland's Instagram Influencers
Lessons from Northern Ireland's Instagram Influencers
NI Bloggers:
1. My Sisters Closet
28.5k followers in August 2017, 36,900 followers in June 2018
Fashion, Beauty and Lifestyle Blog. The 2 sisters are also Co-founders of The Boudoir Boutique & MSC-The Label
Practical Influencer Marketing Examples and Lessons: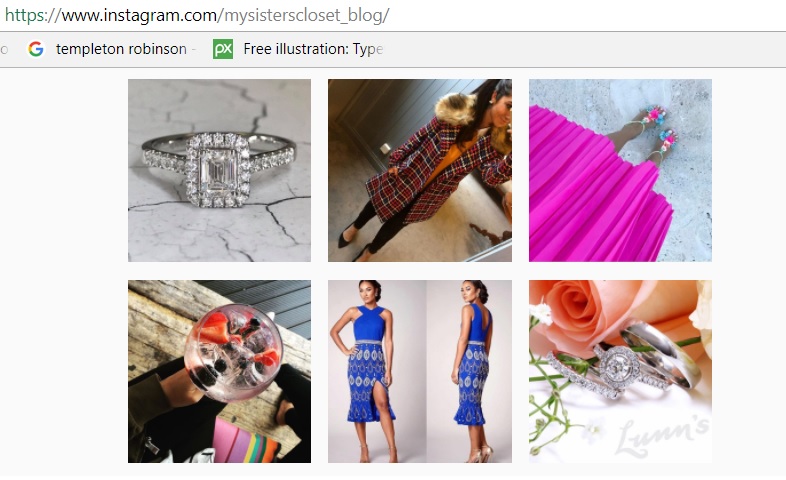 Instagram post using a simple diamond ring product photo from Lunns – achieved 223 hearts and 3 comments.
My Sisters Closet Blog collaborate with brands such as Lunns Jewellers – when doing so their instagram content includes use of @LunnsJewellers (link to Lunns business Instagram page) and #LoveLunns brand hashtag alongside other hashtags such as #diamondring #engagementring #diamondsareagirlsbestfriend.
My sisters closet have their Instagram call to action set up to 'Email'. Your other options are on Instagram business profiles: 'Get Directions' and 'Call'. You don't just need to choose 1 either – Jeff at Belfast Times uses both Email and Directions on his Instagram profile and you can have all 3 should you wish.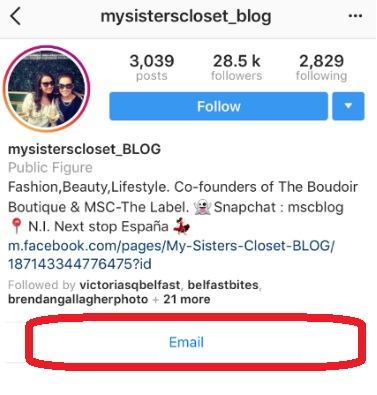 Use of Tags within Images Posted as well as tagging within the caption – see this in practice in the image below: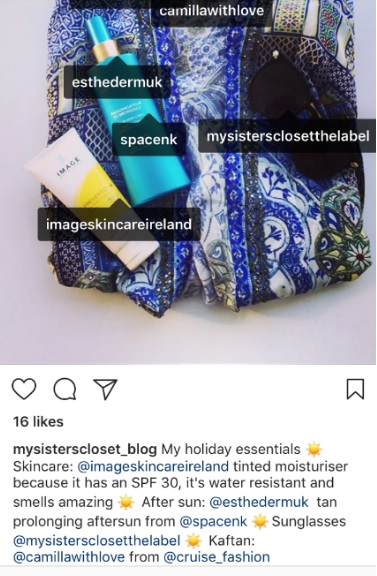 2. Belfast Times by Jeff Meredith.
4,951 followers in August 2017, 6,028 followers in June 2018
Jeff also runs a Belfast Times retail stall at St George's Market in Belfast.
Practical Influencer Marketing Examples and Lessons:
Jeff uses his Belfast Times Instagram platform descriptor/bio to direct traffic to his website: www.Belfasttimes.co.uk and inform his followers or bio viewers that he is also a columnist at Northern Woman magazine and trader at St Georges market in Belfast (using, of course, the respective Instagram tags of each of these businesses)
He also uses both 'Email' and 'Directions' as Call to Action buttons on his profile (in comparison to My Sisters Closet which only promoted 'Email' when we first analysed their Instagram Page)
Competitions – for example a Video to "WIN the contents of my #BloomfieldBag. Brand Call to Action: "Go to Bloomfields shopping centre facebook to enter" – engagement: 395 views
Video features on the Belfast Times Instagram account alongside static photographs. For example a Percy pig story promotion using Flipagram as well as a fitness video at the Hastings Culloden Hotel and Spa.
Belfast Times Practical Example of Instagram Story: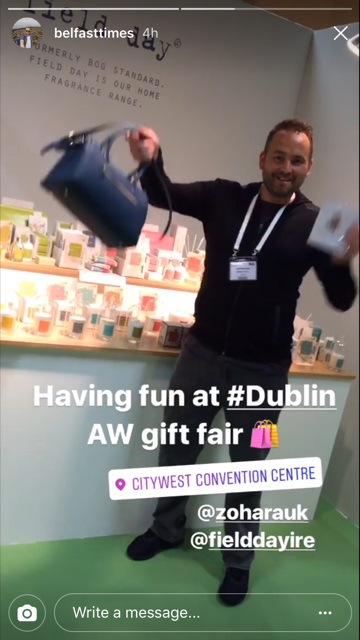 User of Instagram Stories. Launched in August 2016, they allow instagram accounts to share their stories from one day. Whilst they expire after 24 hours – they do, during their one day life span, appear at the very top of followers news feeds (and most recently can be seen in the midst of your newsfeed too whilst you scroll down). You can see therefore why they are attractive to brands. (Update: Things in social media change all the time – you can now extend the life of any of your instagram stories by adding them to your profile hashtag categories). Reported to have overtaken snapchat with 200 million people are using Instagram Stories every day, compared to 160 million daily users for Snapchat (cited May 2017)


With Instagram stories growth continuing, now, as of August 2017: 250 million+ Instagrammers use stories every day!

Brands can engage in conversations with influencers (and even individual consumers) who mention them on social media platforms such as Instagram. First, they need to deploy social listening. An example of a brand engaging after a post by Jeff is Zohara UK. They simply thanked Belfast Times from their Instagram account for sharing and added a few key messages into their comment – "we are so proud to be from Northern Ireland". In WorldHost Customer Service training delivered by Watson & Co. Chartered Marketing one of the quotes we share to our training delegates is "The Best Attitude is Gratitude". As a business or brand you can get very busy and think that there just aren't enough hours in the day for niceties like responding to every single brand mention and yes, whilst you know that it is best practice, as well as good manners, it might not feature high on your neverending to do list. But, people do business with people and your responsiveness (or not) sends a message to the viewers (who could indeed be your target buyers – if you have chosen your influencers correctly) as well as the influencers themselves too. The best of Northern Ireland brands employing Influencer marketing build and nourish relationships with their Instagram influencers.
Brand Thanks to Content Contributor Belfast Times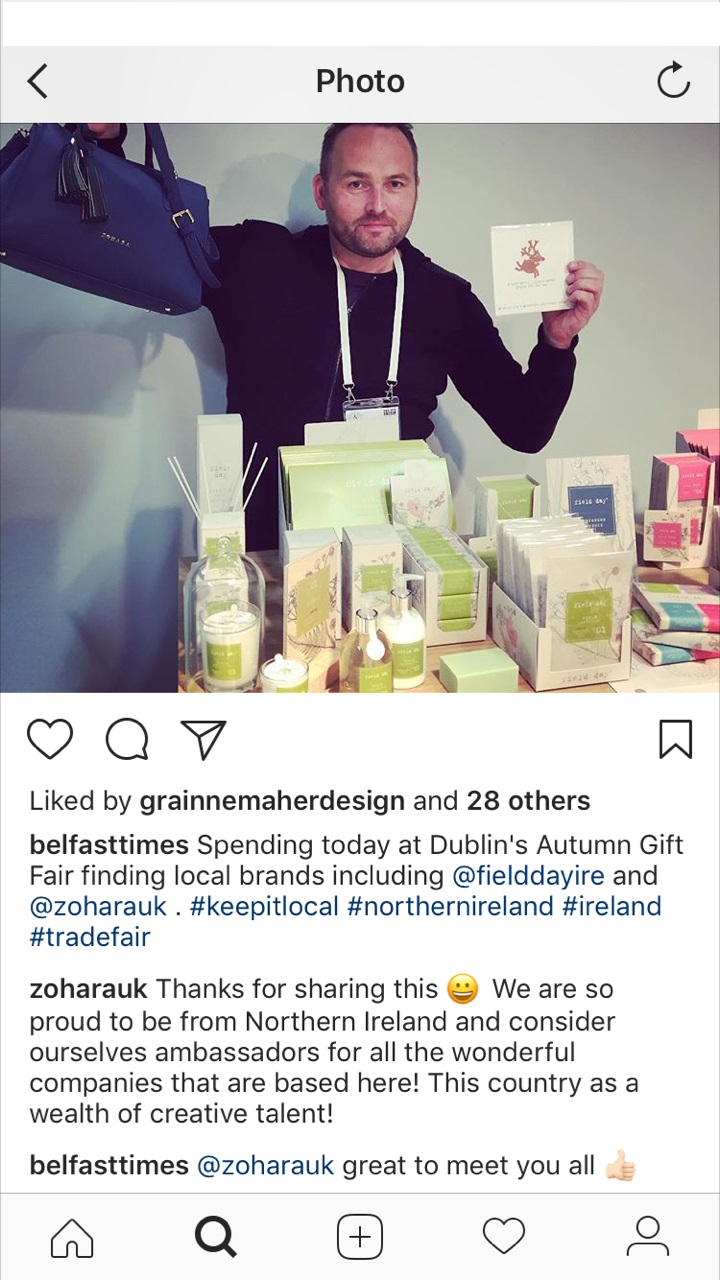 Blog content created by Chartered Marketer and Instagram Marketing Trainer Christine Watson on 21 August 2017 as part of our useful Instagram Influencers in Northern Ireland listing. We separated the practical lessons content from My Sisters Closet and Belfast Times into this stand-alone blog on 14 July 2018.  We do of course hope to add more lessons to this blog as time goes on or when we find inspiration and motivation to do so. Find a list of instagram influencers in Northern Ireland including bloggers My Sisters Closet and Belfast Times as well as media on our blog titled: Instagram Influencers in Northern Ireland.
Want to learn more about Instagram for business? We deliver a Crash course in sales focused instagram for business on request and on an open access basis – check out our events page to find the next date or contact us to register your interest if you can't see a date scheduled in your area. We also have lots more Instagram related blogs and recommendations for further reading if you want to upskill in this area.
Blogging takes time – if you value our blogs we would be grateful if you would leave us an online review on LinkedIn, facebook or Google – you will of course find that Watson & Co. Chartered Marketing have a Google My Business page!