WorldHost Customer Service Excellence at Belfast WOW

Congratulations to RSPB Northern Ireland ‪Belfast‬ WOW Team Warden: Chris Sturgeon who was presented his WorldHost NI ‪Customer Service‬ and ‪Ambassador‬ – welcoming visitors to their destination certificates and City & Guilds qualifications this week
‪Watson & Co. Chartered Marketing Licensed WorldHost‬ trainer Christine Watson had been to Belfast's Window on Wildlife (WOW), 100 Airport Road West, Belfast Harbour Estate before with her dad, sister Ruth, brother-in-law Nigel and Scottish nephews Jack and Harry, but it was our German trainee Caroline's first ever time at a bird watching station (and all in her first few days in Northern Ireland!)
Caroline says "it was amazing, having the water and wildlife in the middle of an industrial park and so close to the city is such a contrast – I have never seen anything like it before".
You can find out more about the Belfast Windows on Wildlife (WOW) Bird watching Centre on the RSPBNI WOW Centre website.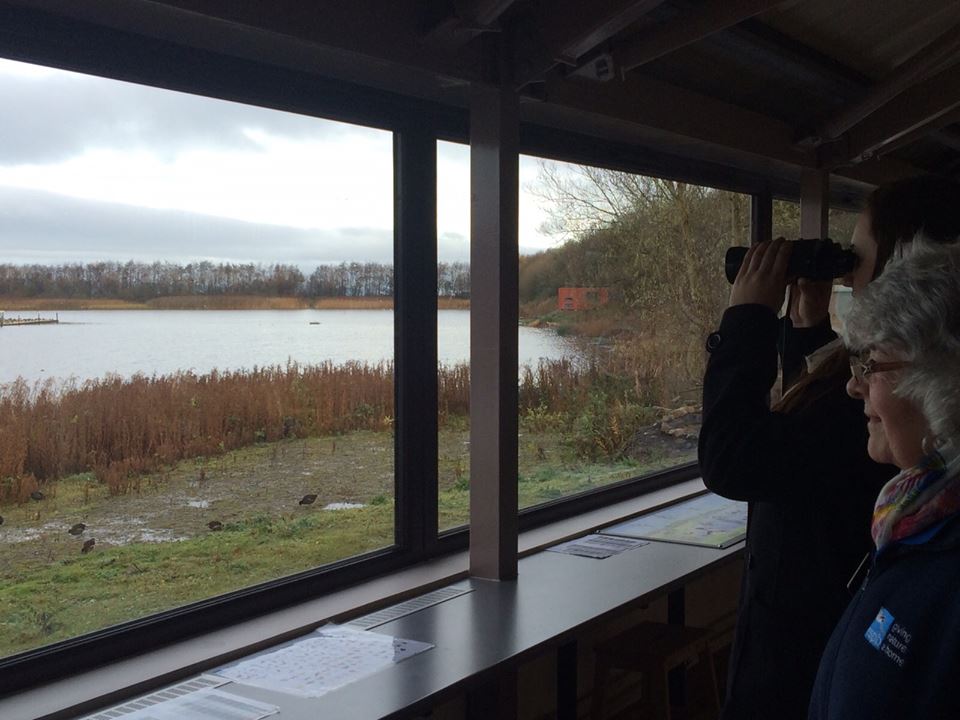 The Winter wildlife you can expect to find at Belfast Harbour is shown below: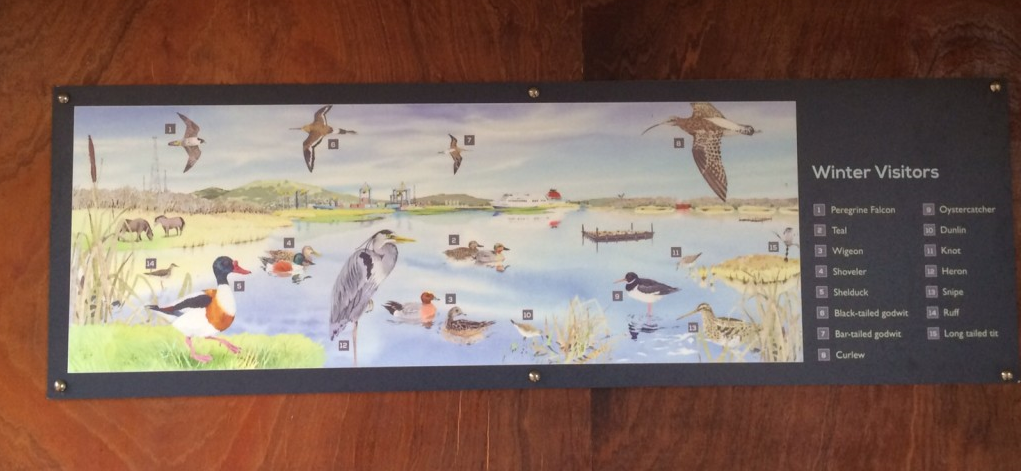 Find out more at: Discover Northern Ireland
Tips from WorldHost Ambassador – Christine Watson at Watson & Co. Chartered Marketing:
1. To get to Hide no. 3 – be prepared, in wet weather wear wellies.
2. Tag on a visit to witness the amazing murmuration of starling at Albert Bridge – around dusk (circa 3.30pm at the moment – early December) – an astounding experience.
3. The WOW Centre have tea and coffee available (on an honestly donation basis) as well as a vending machine but you are free to bring mega buns with you like I did on my last family visit. Our WorldHost client Mace which has a Green Deli, located in Titanic Quarter are one of a number of stops you can make en-route if you are travelling to the WOW centre in Belfast Harbour from the Odyssey Pavilion direction.